¡BUEN PROVECHO!
Catering Events 25+ guests to over 1,000
Welcome to Paella Valenciana, the most trusted Paella Catering Company in San Diego, since 1977. Tanya Rodriguez uses her generations old family recipe to bring you an authentic Paella experience. Trained by her uncle Juan Pomares, a native of Alicante, Spain, Chef Tanya brings you "The Flavor of Spain".
---
---
Paella
Catering on-site, our freshly made Paella creates a unique atmosphere for any event. Seafood, Meat, & Vegetarian options available (GF). Catering events from 25-1,000+ guests.
View menu
---
Spanish Tapas
Add Tapas (Appetizers) & Sangria to your order that are sure to delight your guests. Try our Spanish Tortilla or Manchego Cheese! We have several Spanish & American choices.
View menu
---
Desserts
Whether you crave sweet, savory or healthy, we have delicious desserts to satisfy your taste buds. Flan, Strawberries with Whipped Cream, Cheesecake and other treasures.
View menu
---
Rentals & Music
We can also help you coordinate Party Rentals, Bar-Tenders and Staffing for your special event. Including Spanish Entertainment: guitar players, singers, and dancers!
View menu
Authentic & Traditional Spanish Catering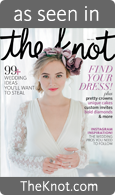 The originator of the company, Juan Pomares (a native of Alicante in Spain), brought his Mamas Paella Recipe alive for us all to enjoy. Fondly known as "The Paella Man," Juan and his family have created authentic, unique, and aromatic Paella experiences for many events in San Diego. Recently retired, Juan Pomares, is proud to announce that the next generation of Paella Chefs has arrived. His niece, Tanya Rodriguez "The Paella Lady," now takes ownership of the business continuing to provide the same excellent food and service as always.
Chef Tanya was born and educated in San Diego, having attended the University of CA, San Diego. She has been trained and mentored by her uncle, Chef Juan, learning first-hand, her family's famous Paella Recipe. She continues to travel to Spain where she studies more and more about Spanish cuisine from her family.
Come & Taste
The Flavor of Spain
(Catering Only - Future Restaurant)
Phone
+1 (858) 672-2243
Office Hours: M-F 10am-5pm
Weekends our Team is "Out Catering" - Available on a limited basis. Please Email.
Mailing Address
591 Telegraph Canyon Rd, #776
Chula Vista, CA 91910
Catering All Occasions
Groups of 25+ guests to over 1,000
"Out Catering" - Available on a limited basis. Please Email.
For a Free Quote, please include:
Full Name, Address & Contact Number
Date of Event & Serving Time
Venue Name & Location
Approximate Guest Count
Type of Event (i.e. Wedding, Business Event, Private Party, or Other)
Choose One of your favorite Paella's from our Menu
Would you like Tapas/Appetizers included in Estimate?
Would you like to secure the date now?
How did you hear about us?
* Your personal Paella Chef will arrive 2-3 hours prior to eating time for setup and to start cooking
**On-site Catering events of 25+ guests in SD Metro Region or 50+ guests out of County
***Paella Delivery for 15+ guests (SD Only)
****Pricing is Per Person and includes a Free Mixed Greens Salad & Dinner Rolls
*****Add'l Station Fees, Chef Assts, Taxes & Service Fees/Gratuities may be added to estimate